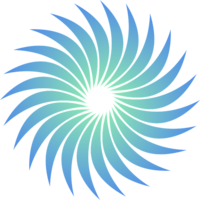 ​News of another hike in the electricity price may cause you concern. The increasing cost of living has prompted consumers to look for alternative ways to meet their demands for energy. Heating water for your daily needs accounts for nearly 40% of your total electricity bill. A solar water heater or heat pump could slash costs and bring your monthly expenses down. Well how do you choose between a solar geyser and a heat pump? Which of these two options would save you the most on your electricity bill?
Understanding your options
Before you delve into the pros and cons of each one, here's how they work. Of course either would be suitable for greener and eco friendlier living.
Solar Geysers
A solar geyser consists of two elements: the solar collector and the tank. Solar panels are arranged on the roof of an eco friendly lifestyle home in a position where they are exposed to the maximum amount of sunlight. The collector itself comes in two different variations. Flat plate collectors are made up of hot water pipes that run through shallow metal boxes coated with thick black glass. The glass collects and traps the heat, transferring the water in the pipes which feed into your tank.
Evacuated tubes are a bit more complicated. They have the appearance of fluorescent lights, and are empty (hence 'evacuated').  The heat they collect is redirected to a manifold at one end that contains water or another fluid which carries the heat to the hot water tank. They are more efficient than flat plate collectors because they don't allow the heat to escape. That improved efficiency comes at a higher cost.
The hot water tank or 'geyser' is where warm water is stored. It may be fitted alongside the collector on top of your roof. For aesthetic reasons, you may not want this so the tank can be placed inside your roof instead. You don't have to sacrifice style for the sake of living green and eco friendly.
A heat exchanger is a separate circuit that transfers the heat collected from the solar panels to the water that you use in your kitchen or bathroom. It takes the form of a giant copper coil in the tank. The water in the tank is heated up and the cooled water (or fluid) is returned to the collector to start the process all over again.
A pump helps to circulate the water between the collector and the water tank. And finally, there's the control switch. Although our climate is sunny, there are odd days when it's overcast and the last thing you want is to let cold water into your tank. In which case, you can turn the system off completely or switch over to your municipal power supply. It's a simple system that works well due to the fact that we average about 3000 hours of sunshine per year.
Heat Pumps
Heat pumps work off ambient air temperature and not direct sunlight. They use a small amount of electricity to transfer heat from one place to another. You have probably heard of heat pumps being described as an air-conditioner in reverse. And that's exactly how they work.
A heat pump is about the same size as an air-conditioning unit and is mounted outside the house where it can come into contact with freely circulating air. A fan draws hot air into the heat pump and passes it over a refrigerant. The refrigerant boils and evaporates at low temperatures allowing it to heat up a condenser coil which in turn, heats the water in the tank. Warm water flows out to your taps and cold water fills up the tank again as the process continues.
Unlike a solar geyser, a heat pump does need electricity to work. The difference is that it requires substantially less electricity than your regular geyser. Remember, all it does is move heat from one area to another, it doesn't generate heat. Think of this way, if a geyser uses three units of electrical energy to produce three units of heat energy, a heat pump converts one unit of electricity into four units of heat energy. Heat pumps are proof that greener living is possible without sacrificing convenience.
Now that you have some idea of how both solar geysers and heat pumps work, let's move on to the specific advantages and disadvantages of each system.
The pros and cons of solar geysers
On paper, a solar geyser sounds like the ultimate solution to our need for affordable power for everyone. As a green and eco friendly living feature it would enable us to simultaneously provide more people with access to a reliable supply and reduce our consumption of polluting fossil fuels. Now, when it comes to your personal situation there are some things you should take into account.
Advantages:
Free hot water: With a solar geyser it costs you absolutely nothing to heat water for your daily use. The massive savings you'll enjoy every month are reason enough to consider installing a solar water heater. And you'll save more as the price of electricity rises. Residents of eco friendly lifestyle houses enjoy even greater cost savings with solar power.
Constant and reliable supply:You'll never have to worry about load shedding or power cuts affecting your supply of hot water. When the grid goes down, you won't be affected.
Renewable source of energy: The energy from the sun is an endless source of power that you can harness. Unlike coal and gas, there is no danger that the sun will stop producing energy we can use.
Non- polluting:Solar energy doesn't produce any pollution. It's the cleanest form of energy available. If you're serious about green and eco friendly living, think how much a solar geyser would reduce your carbon footprint.
Low maintenance:Solar panels don't have any moving parts so they're unlikely to break or wear down even after years of use. They will easily last you 15 – 20 years.  With continuous use, only the pump and inverter may need some attention after 10 – 15 years.
Disadvantages:
Cost: Solar geysers are expensive. Aside from the cost of the technology you'll have to factor in the cost of possibly altering your roof to accommodate the unit. It may not even be possible to retrofit an existing home with a solar geyser in which case you'll have to consider buying a one of the purpose built eco-friendly houses if you want to pursue greener living.
Backup: Your solar water geyser may not be able to provide you with sufficient hot water during winter. In this case, you'll have to ensure that you can still run your geyser on electricity when you need to.
Time:The less sunlight your area receives, the longer it will take for you to recoup the costs of installing a solar geyser.
Space: Your roof should be large enough to accommodate both the solar collector and the tank. If your roof is too small, you may not be able to fit a solar collector large enough to provide for your needs.
What to consider before opting for a solar geyser:
Do you have the space? Solar collectors should be placed facing north at an angle of 35° to collect enough sunlight to heat your water sufficiently.
When do you need hot water the most? A solar geyser will produce most of its hot water during the day between 10 a.m. and 2 p.m.
How much water do you need? A family of four will need more hot water per day than a retired couple. Work out your water consumption and figure out what size tank you'll need to meet your requirements.
How much sunlight does your roof get? If you live in an area that experiences more overcast and rainy days than sunny ones, a solar geyser may not be a practical choice.
Will it detract from the appearance of your property? Solar geysers are sometimes considered unsightly. If you think that installing one would affect the look and style of your property you should consider alternative solutions.
The pros and cons of heat pumps
Heat pumps may not be as eco friendly as solar geysers though they are energy efficient. They don't need sunlight to work which means you'll never go a day without hot water on tap. If you want to start living green and eco friendly and save money, a heat pump is ideal.
Advantages:
Tank size: You can choose a tank that holds the volume of water required by your household with no restrictions.
Wide temperature range: Heat pumps can work just as well on rainy and cloudy days, even at night. The operate efficiently in a temperature range from -10°c – 43°C regardless of the amount of sunshine available.
Easy installation: You can install a heat pump indoors or outdoors. Unlike solar water geysers with solar collectors, that are fixed to your roof. And modern units can be controlled remotely.
Long lifespan: A heat pump can work for 15 years or more provided you take proper care of it.
Low maintenance: Your heat pump won't require much attention and there are many small things you can do yourself to ensure the unit runs smoothly and efficiently.
Disadvantages:
Cost: Heat pumps are not as expensive as solar geysers, though they aren't cheap. You'll need to work out how much hot water your household uses to determine the size of the tank you need. With the savings on your monthly electricity costs, you should be able to recoup your investment within a few years. It may take some time before you experience all the benefits of living green and eco friendly, it's worth it though.
Professional installation: You need technical expertise and specialised tools to install a heat pump. Unless you have the skills, you'll need to get a professional electrician, thus adding to the costs.
What to consider before opting for a heat pump:
What is your average air temperature? Heat pumps should not be installed where the average ambient air temperature is 5 degrees or below. Fortunately, this is rarely a problem in our mild climate. You may experience problems in winter when the temperature drops and the air cools down.
Do you have space? Heat pumps cannot be installed in confined spaces such as garages. You'll have to install your heat pump outside or in an open area where it can get the air flow it needs to work.
Do you want to go off the grid? Heat pumps need electricity to work. Combining your heat pump with a photovoltaic system is ideal and are the first steps to go off the grid.
Can you put it close to your hot water tank? By installing your heat pump near your hot water tank, you can reduce the heat loss that occurs as water travels through the pipes to the tank. If you aren't able to do this, merely insulate the pipes.
It is possible to embrace green and eco friendly living and save on your electricity costs. Heat pumps and solar geysers are a good alternative for eco-friendly homes.  You get to live a convenient lifestyle while reducing your costs and carbon footprint. Consider your needs before deciding on a solar geyser or a heat pump for your home.