The term green smart homes is common nowadays yet not everyone is aware of them. 
They are eco friendly homes featured with the latest technology. These homes meet the needs and wants of their occupant without harming the environment. If they are so beneficial, why is everyone not going for such homes?
This genuine question has a simple answer. The limited awareness about green smart homes is the biggest barrier. Consequently, their costs are still high.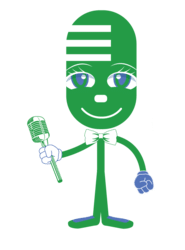 What is A Green Smart Home?
A green smart home is a modern and feasible approach to peace of mind, fresh air, interaction with nature, and satisfaction of not harming the environment. Green smart homes also help us save a lot on our energy bills. All these are basic ingredients to keep every human healthy and happy. Such homes are also known as:
eco-smart homes 

eco-green homes

eco-living homes

green builds

eco friendly living homes
The Core of Green Smart Homes
The core of smart green homes is automation technology. The biggest benefit of these homes is that they enable us to  remotely monitor and manage different appliances or components through smart devices like smartphones, tablets, or laptops.
Automation technology makes our home energy-efficient. There are several other benefits of utilizing automation technology in a home. Some of them are:
Home security

systems are the commonest representative of automation technology and they enhance the security of a home.

When we are in a hurry and forget to close the doors of our house, this technology takes care of them.

Automation technology also helps us in adjusting the temperature of our house.

This technology manages the lighting of a home. The lights automatically turn on during the night and turn off during the daytime, for instance when we're away.
Note: There are some advanced smart lights, like Philips Hue, managed by smart devices like smartphones, tablets, PCs, and Amazon Alexa. We don't require a home automation system to use such smart lights.
For more information about smart home technology, explore What is a Smart Home and How Does it Support Green Living?A Green Smart Home Introduction
Benefits of Living in Green Smart Home
The materials used to build green smart homes are ethical, non-toxic, and sustainable. When we live in such homes, we get numerous benefits. Some of them are:
Our reliance on the

Electrical grid

decreases as we start using solar energy to generate electricity.

The water and energy bill of these homes is low as we use all resources efficiently.

Green eco-homes significantly decrease the quantity of waste going to landfills because solutions like compost bins help us produce less waste.

We breathe fresh air because the indoor air quality of a green smart home is cleaner  than conventional ones.
These homes protect us from the negative impacts of changing the environment.
Constituents of A Green Smart Home
Green or eco-smart homes consume less electricity and water. They don't even release harmful greenhouse gases which are a major cause of air pollution and global warming. All this is because of the following advanced and eco-friendly living constituents of these homes.
Daylight Manage Lighting System
This is one of the smart home automation systems managed by sensors. When we install such a device in our home, it senses enough light from the sun and switches off lights. And this green smart home system automatically turns on the lights when the sun sets. This system is also beneficial when occupants forget to turn off the lights during the daytime.
Water Efficient Fittings
The latest low-flow showerheads and taps are the perfect examples of water-efficient fittings. By installing such faucets and showerheads in our home we help in water prevention. This further helps us save big on our water bill.
A rainwater harvesting system collects rainwater in large containers and makes it available for later use. We also use this water for flushing toilets and planting trees.
Occupancy Sensors
Most of us using escalators know about this technology. The sensors present in it do not enable movement until someone steps on the escalator. Such sensors are present in different rooms and areas of a green smart home. They automatically turn on lights only when a human is present in the room and turn the lights off when nobody is present.
Such a system enables moderate temperatures throughout the year at low costs. It decreases not only our carbon footprints it also our electricity bill. Coming to the functioning of hydronic radiant heating and cooling systems, they regulate the temperature of our home or parts of it during different seasons in an eco-friendly manner.
Solar power solutions include different equipment running with the help of solar energy. The homes using these solutions are commonly known as energy-efficient green homes. The number and types of solar power solutions depend upon the owner of a green smart home. Solar panels for generating green home energy are a part of almost all green smart homes.
A common reaction when someone hears about eco-pools for the first time – Is there such a thing as an eco-swimming pool? The answer is yes, they are the environment-friendly version of conventional swimming pools. Eco-pools are free from all kinds of artificial chemicals. Filtration of water and the removal of harmful bacteria happens in a natural way.
Vegetation
The concrete surfaces of buildings and houses in urban areas absorb heat and radiate it to the surroundings. This phenomenon is known as the Urban Heat Island Effect (UHIE). Most green smart homes have an unpaved area dedicated to vegetation. Plants not only help in absorbing some amount of rainwater it also reduces Urban Heat Island Effect.
Compost Bins
These are structures used for transforming organic materials into Compost. Almost all eco-friendly houses have compost bins because they speed up the decomposition process. However, the design and style of these bins would not be the same in every eco-home.
In DIY Compost Bin Ideas – How to Make Compost at Home, the article asks: What do banana peels, dead leaves, and cow poop all have in common? If you're thinking nutrients for the garden, you'd be right.
Smart Appliances
We have different kinds of appliances in our home though all of them are not smart. Green smart homes often have smart appliances as the primary constituents. They are energy-efficient and provide true benefits of home automation. These appliances also sense anomalies like electrical surges, water failure and turn off the power automatically.
Energy-Efficient Lights
They are a part of every energy-smart home. Energy-efficient lights are artificial sources of light that use advanced technology to reduce energy consumption. They produce more lumens and consume less electricity in comparison to conventional filament-burning lights.
Home Automation Systems
Some smart green homes have separate automation systems for managing lighting, security, appliances, and temperature. On the other hand, some green smart homes have a single home automation system capable to monitor and manage all components of a home.
Smart Plugs
Sometimes all the appliances in our home are not smart though there are smart plugs which help in converting our house to an energy smart home. They belong to the category of smart home technology systems and help in making simple appliances smart and energy-efficient. We also pre-program and manage these plugs through our smartphone.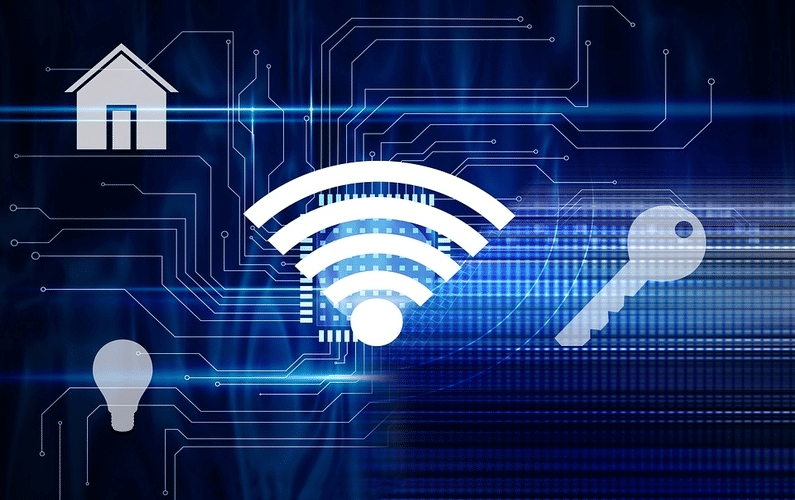 Frequently Asked Questions
Green smart homes are the future. We are gradually shifting towards such homes with many doubts in mind. Here are answers to a few frequently asked questions about such homes:
There is an emergent need for a sustainable, energy-efficient, and low-carbon economy because the global average temperature is continuously increasing. Green smart homes lower our dependency on fossil fuel energy sources. They make use of the natural environment to heat and cool the inside space. These homes also feature smart home technologies that prevent wastage of electricity, water, and other resources.
2.  Transforming my house into a green smart home
It is not easy to transform conventional houses into green smart homes. Whether a large or a tiny home, here are [costly and inexpensive] steps that takes you part of the way: 
Install necessary automation systems like security systems with a video doorbell, air conditioning and heating systems, etc.

Convert your conventional swimming pool into an eco-pool.

Increase greenery inside and outside your residence.

Install a compost bin for use in your garden. 

Replace conventional lights in your home with LED bulbs and lamps.
These are just a few examples. As you evolve your home, you would find more and more green features. After this transformation, your next step [if you wanted it] would be to build an eco friendly house.  
3.  Smart green homes use more energy. Is it true?
Smart green homes do not use more energy. These are energy-efficient homes using automation systems programmed to monitor and manage the energy consumption of different devices and appliances. These systems also allow occupants to handle the same via smartphones, laptops, or tablets. However, a Wi-Fi enabled Home network is necessary in this case.
4.  I have invested in solar panels. Is my home a green smart home now?
By investing in solar panels, you have taken a very big step in reducing your electricity bill and carbon footprint. Your house after installing solar panels is environmentally friendly though not smart. For a true green smart home, invest in eco friendly living and automation technologies, as mentioned above.
5.  Does a green smart home upgrade my life?
Yes, a green smart home enhances your savings by reducing electricity and water bills. Such homes provide extra cash to use as you prefer.
Furthermore, living an eco friendly lifestyle, provides numerous other upgrades in your life. For instance, due to insulation your home is quiet inside. You are able to maintain a pleasant temperature throughout the year at no or little monthly running costs.