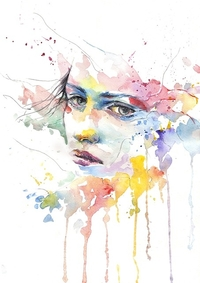 With life awareness coaching we're able to create a full life, one that extends beyond mere survival.
We're brought up, nurtured and taught mainly just to survive the system. With no or little regard for ourselves and what we'd want with our lives.
As a young adult I wondered what I'd rather do for a living. As I got older I wondered what the meaning was of everything I did.
No matter how I did or what I did, I felt something was missing.
Eventually I found what was missing. It was that I was only living a life of survival.
Even though I earned well, was then married with children and had all the trimmings of a career, the things I did were merely about day to day happenings. There was nothing that interested me enough to take away the feeling that something was missing – that my life lacked something.
I wanted a different life but didn't at first know what.
Fortunately through perseverance and persistence I found what I was looking for. Everything changed from that moment.
At last!
What I found was far more than I could have dreamed of or imagined.
We, humankind, describe what I found in various ways.
Ways of describing it are: our meaning; our life purpose; our optimal life; our truth; a state of being; and so forth.
And it doesn't matter how we describe it.
In the main it comes down to this. We would be able to recognise ourselves first. We would live from what exists within ourselves. We'd stop looking externally for fulfilment or contentment. Instead we live our internal values.
When we encounter the aforementioned, apart from that is seems impossible or way over the top, it is a revelation. It is our TRUTH.
We can of course go through life without participating in a life awareness course. We don't need it. We'll easily survive without it. Though we'll feel something is missing from our lives.
If we do partake in a life awareness course, we however stand the chance to experience these:
Uncover who we are

Uncover our life purpose

Uncover the wisdom for our lives

Know exactly what to do in each moment

Create our reality

Create abundance

Create our dream life