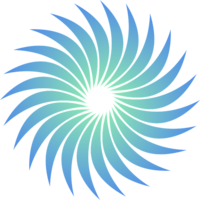 Finding the perfect home is hard work. As it's the biggest investment we'll ever make, it's worth taking our time to consider the advantages and disadvantages of every property. We'd also need to consider how much maintenance our home requires. If our preference is to spend more time enjoying our home, and less time maintaining it, eco- riendly living homes are ideal.
The importance of maintaining your home
It's something that first time home buyers rarely consider—how much will it cost to maintain a dream home? It's easy to fall in love with a property that we've only seen a few times. Only when living in the home will we realise the work it requires to keep it in tip-top shape and in perfect working order. Maintenance is essential to maintain or improve the value of our home for years to come.
A swimming pool or a large garden might be a pre-requisite: They both need a lot of work; to keep the pool clean and sparkling; and a lot of water is required to keep the garden. Maintenance requires time, effort and money. By adopting a greener and eco friendly living philosophy reduces the aforementioned multiple fold. Looking at purpose built eco friendly living homes thus becomes an attractive option.
Do eco friendly living homes require special maintenance?
Does green and eco friendly living features such as photovoltaic solar panels and a rainwater harvesting system require special maintenance with prohibitive costs? Although these are cutting-edge green technologies, they been designed to be simple and easy to maintain. Let's look at each of the features typically found in eco friendly living homes and how much they cost to maintain:
Photovoltaic solar panels
Photovoltaic solar panels are made of semiconductors, a material that absorbs energy from the sun and converts it into electric current to power appliances and devices in our homes. They're a standard feature of eco friendly living homes and are often the first image that comes to mind when we hear the words 'eco friendly'. They help homeowners reduce their reliance on the grid for electricity.
While they look impressive, photovoltaic solar panels actually require very little maintenance. They're built to last and to withstand hail and storms. Photovoltaic solar panels don't have moving parts that rust or break. The only maintenance needed is cleaning.
Safety first! When working on the roof to clean the photovoltaic solar panels requires safety precautions.
Dirt, grime, bird droppings and debris block the sun from being absorbed efficiently by the panels. So cleaning is a key aspect of photovoltaic solar panel maintenance. Inspecting the photovoltaic solar panels periodically, around once per year. If they do need cleaning it's as easy as using a garden hose to rinse off the worst of the dust and grime. If they need more attention, using a squeegee and some soapy water gives them a good clean. Then using a hose to rinse off the soapy water and they'll be as good as new. This is an easy task for DIY enthusiasts. Or is easily done by a professional. Remember safety first!
Aside from a simple wash down, photovoltaic solar panels do not require any expensive, specialist maintenance.
Rainwater harvesting tanks
Harvesting rainwater for use in the garden and home is an effective way to reduce our reliance on the municipal supply. Harvested rainwater reduces the use of municipal water over the year by around 60% and fits in with living green and eco friendly. Here are some preventative maintenance points to consider:
Clear your roof and gutters
Remove leaves, debris and overhanging branches from the roof and gutters. That way, bird dropping won't find their way into the tank and cause water discolouration, odours or bacterial growth.
Periodically check the inlet/s and outlet/s screens and filters for leaves and insects, any blockages and damage, and clean or repair the screens or filters. Some systems come with self-cleaning options.
Depending on the type of system, the pump needs regular checking to make sure it is working properly. Cleaning/replacing the filter is a necessity. This is another DIY job; by following the manufacturer's instructions.
Check the first-flush diverters and rain-heads
Regularly clean and empty the first-flush diverters and rain-head. This is necessary to prevent roof debris, insects and plant particles from getting into the system. Certain systems do this automatically.
Check for cracks, holes and gaps
With some tanks it is necessary to ensure they are structurally sound. Repairing any gaps or holes stops animals and insects from getting into the tank and reduces the risk of algae and bacteria infecting the system.
Taking care of the water filters
If the tank is used to provide water to toilets and the washing machine, it will have a water filter. These filters generally need to be rinsed and where required replaced. This is another small maintenance job for the DIY enthusiast.
Inspect the tank for accumulated sludge
Sludge will accumulate in the tank and needs to be checked and cleaned professionally.
For all the added value and savings rainwater harvesting tanks provide, the maintenance they require is minimal. Most eco friendly living houses install water tanks underground to save on space and maintenance costs. Because these tanks aren't exposed there's minimal chance for them to crack or leak.
Although heat pumps may not be the most eco friendly living option for some scenarios, they are incredibly efficient. This makes them a popular choice for eco friendly living houses. They require professional servicing twice per year.
A popular choice for eco friendly living houses; bamboo is a material that's renewable, solid and durable. It looks beautiful and doesn't need too much maintenance. And it's not limited to countertops. Bamboo can be used as flooring, furniture and in construction.
A professionally installed bamboo countertop gives many years of pleasure. Here are some pointers to keep bamboo countertops looking as good as the day they were fitted:
Wipe the surface down on a regular basis with a damp cloth and an all-purpose, non-abrasive cleaning product. Avoid ammonia based cleaners as this may damage the surface.
Never use harsh chemicals or thinners based products on the countertop.
Don't chop anything directly on the surface. Bamboo is tough, but knives and other sharp instruments will damage them.
If the surface is damaged, a light sanding and re-sealing should restore it to its previous condition.
If the bamboo countertop is severely damaged, it can be repaired and re-sealed by a professional.
Avoid putting hot pots and pans directly on the bamboo countertops. The heat will damage the surface.
Bamboo is a beautiful material that is very easy to care for. Looking after the bamboo countertops will avoid any expense repairs. In fact, as part of green and eco friendly living, it's easy to make a natural cleaning solution to clean the countertops safely.
Aluminium and stainless steel
You cannot speak of durable building materials without mentioning stainless steel and aluminium. Green and eco friendly living is focused on using quality materials that last well and don't have to be replaced often. Both of these metals live up to that philosophy.
As both of these materials are so easy to maintain, it's worth investing in a home that utilises them.
Used to construct the frame of eco friendly living homes, stainless steel is one of the recyclable materials in the world. Every year, millions of tonnes of stainless steel is recycled and used in a variety of construction projects. It's is durable and strong and doesn't rust. Stainless steel is a first choice for balustrades.
Aluminium window and door frames requires far less maintenance than wooden or steel frames. They don't need to be painted or varnished and are easy to clean. When powdercoated almost no maintenance is required.
Face brick and naturally coloured roof tiles
There are few building materials requiring as low maintenance as face brick. With no plaster and paint, big maintenance projects are not required to keep the outside of the home looking neat. Eco friendly living houses favour face brick because it's a durable material that doesn't need any special care.
And when combined with naturally coloured roof tiles, maintenance is reduced even more. Naturally coloured tiles never fade and stand up well to hail, wind and other harsh weather conditions. Making smarter choices is a key element of green and eco friendly living.
A water-wise garden cleverly landscaped and combined with indigenous plants and natural pest care saves time and money on maintenance. And requires very little water.
Greener and eco friendly living focuses on preserving resources and making our lives comfortable and efficient. A water-wise garden is the perfect example of this philosophy. Indigenous plants are well suited to the local environment and will thrive with little attention.
First-time home buyers get caught up in the excitement of house-hunting and don't stop to consider the amount of effort and expense it takes to maintain a home. Being aware of the maintenance and costs, and of eco friendly living homes, creates more options. Green and eco friendly living and eco friendly living homes bring about benefits now and in the future as a green smart home increases in value and remains attractive to future buyers who recognise the benefits of living green and eco friendly.