About the World Forum on Natural Capital 2017
City: Edinburgh
Country: Scotland, UK
Website/register: World Forum on Natural Capital 2017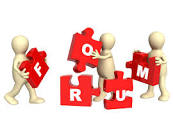 Description: With the global population heading towards nine billion, the natural world is facing unprecedented pressure to support human activity. Not only will this have profound consequences for society and the economy, it will also have major strategic implications for business. The World Forum will once again provide an opportunity for senior decision makers to explore how risk can be turned into opportunity by putting natural capital at the heart of their strategy.
The World Forum on Natural Capital will bring together the leading players and the latest developments in this rapidly evolving field.
Over two days, delegates will have a unique opportunity to engage in high-level discussions and examine how natural capital relates to their own long-term strategy. Breakout sessions can be mixed and matched across four streams, which will be announced soon.
Connecting with other leaders, learning from real-life case studies and helping to shape the emerging dialogue, delegates will be able to immerse themselves in a collective effort to manage risks and maximise opportunities.
Thought-provoking plenaries, interactive workshops and lively panel sessions will enable delegates to:
Identify the high-level natural capital risks most relevant to their sector
Understand the financial implications of poor management of natural capital
Develop strategies to avoid volatility in the supply chain
Navigate their way through the range of natural capital tools available
Understand how better management of natural capital can help create competitive advantage
Consider the impact of changing expectations amongst consumers and shareholders
Click here for the full Green Event details.