Mountains under Pressure: climate, hunger, migration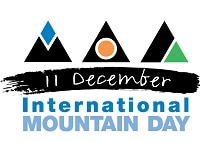 The United Nations General Assembly designated 11 December "International Mountain Day". As of 2003, it has been observed every year to create awareness about the importance of mountains to life, to highlight the opportunities and constraints in mountain development and to build alliances that will bring positive change to mountain peoples and environments around the world.
Click here for the full Green Event details.